"We Plant What We Sell"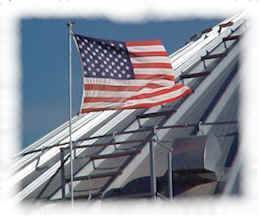 Welcome to our website. Bruere Farms is a family owned and operated farm. We specialize in growing corn and soybeans, as well as selling some of the inputs required to produce these crops. Being both a farmer and a seed dealer allows us to experiment with new products first, before we recommend them to a customer.
We like to say . . .
"We Plant What We Sell"
Dedicated to Excellence
We also keep up to date on the newest advances in the agricultural world, through training programs, on farm plots, and CCA meetings. We have been counting on the internet more and more, and have decided a website would be a great tool to communicate with current customers, as well as prospective ones. If you take a look around our site, you will find the news section, which is updated regularly. It will have information about current growing conditions, the status of our crops, as well as important dates for meetings and deadlines. For those of you who don't know us, you can read about our family, read about the products we sell, and check out some of the farm equipment we use on our own farm. We hope you find our website interesting, and look forward to hearing your input. Feel free to call at any time or drop us an email. ~The Brueres